Four Reasons why Socko is More Over then Rhyno
By Dilk Bathoon
Raven, Tiger Bombs, and Dean Malenko
Well, this may be the last article from me for awhile, as tomorrow I'm off to Calgary....Alberta, Canada. And while most of the columns and articles written as of late have been about the ECW-WWF situation, I'm going to reflect on my favourite ECW wrestler and match. It probably won't make for the most dramatic read, but what the hell.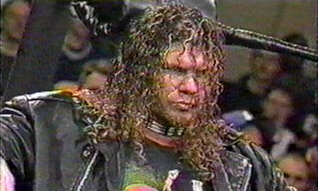 It doesn't take a rocket scientist to see that Raven isn't the most well rounded wrestler in the ring, but that doesn't take away from the fact that he's my favourite ECW wrestler of old, and even today in the WWF he remains one of my favourites. Back in the glory days, Raven had the look, the attitude, and the captivating feud to become one of ECW's biggest stars. But I think that one of the most overlooked reasons for his success is that his character offered something new (even if Don Callis jokingly claimed the gimmick was a rip-off of 'The Jackel'). He was a dark, poetic, Gen-X slacker, and Scott Levy played the character to perfection.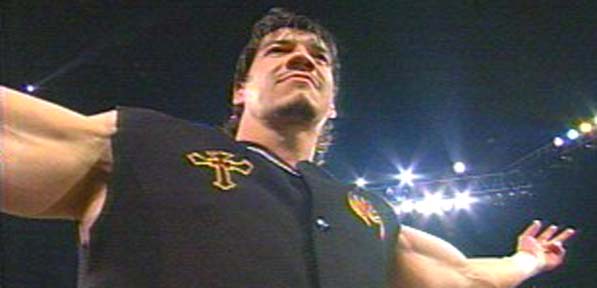 My favourite ECW match, along with many ECW purists, is the Eddie Guerrero vs. Dean Malenko 2/3 farewell match. I was thinking about writing an article on the match, and since I hadn't watched it in a while, I decided to refresh my memory. No matter how many times you watch that match, it still manages to captivate you. There's a little something for everyone; technical mat wrestling, mind-boggeling counters, and high impact power moves. Match standout moments for me would be Dean's picture-perfect Tiger Bomb and Eddie's swinging DDT, which gives true meaning to the phrase 'poetry in motion'. The aftermatch speeches were obviously from the hearts' of both men, and the crowds reception of the match and speeches is a perfect example of why I'm proud to be an ECW fan.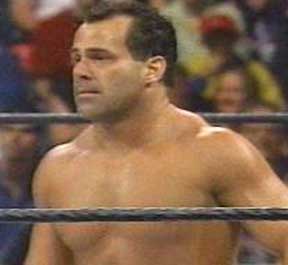 On a related note; I read recently in an interview with Dean Malenko that he had accepted an offer from the WWF to be a road agent. On the one hand, I'm going to be very saddend to see Dean's tremendous in-ring career come to an end, but even in the interview you could tell that he was ecstatic about his new position, and stated that he only wished to now give back to the industry that had been so good to him. I've been a Dean Malenko fan for a very long time, and it brought a smile to my face to see one of my wrestling idols once again show what a true professional he is, which is something that the industry sometimes seems to lack.